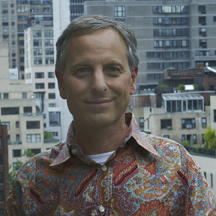 David Kaplan is a graduate of Parsons School of Design with a Bachelor of Fine Arts. Through a combination of his comprehensive design education and a successful career of design and decorating experience, David Kaplan has the adept ability to create living spaces reflective of the individual style of his clients. David does not adhere to a singular style or repetitive (cookie-cutter) design formula but instead works closely with a limited number of clients to understand the lifestyle, personal characteristics and functional wants for their personal home or retreat.
Founded in 2000, David Kaplan Interior Design LLC offers clients an array of design services which include residential, commercial, and garden designs. The firm is well versed in all areas of design and decorating as well as space planning and project oversight for renovation and new construction of apartment dwellings and single-family houses. Successful projects can be seen globally, from New York to the Caribbean and beyond.
David Kaplan Interior Design LLC will collaborate with you to take ideas to realization, from concept to final detail, focusing on your personal wish list and preferences for a functional, sophisticated and pleasing home environment with captivating combinations of color, texture, and artistry, leading to accessible luxury.
A special aspect of David's design work is the way he incorporates a harmonious balance of timeless-classic and contemporary elements. Whether you are seeking a serene haven, welcoming and dramatic entertaining space, efficient home office, or practical solutions to update a kitchen or bathroom you will be rewarded with a space unique to your personal taste and use. With distinctive motifs comprised of furnishings hand-picked to bring out your individually tailored 'dream home', David will help you reimagine any or all rooms in your home.
Well respected in the industry, David Kaplan is a valued member of the interior design community. A longtime member of ASID NY Metro Chapter, David has chaired and served on various committees and various design advisory boards. David taught interior design at Parsons School of Design, and his work has been showcased in New York decorator show houses. David's work has been published in the book Showhouses – Signature Designer Styles, as well as in various publications including Metropolis Magazine, Luxury Kitchens and Baths, and Woman's Day Kitchens and Baths.
We are dedicated to the art of maximizing even the smallest available space and making each interior an expression of the owner as well as a modern, welcoming and comfortable habitat.
For more information about David Kaplan or his interior design services call today.