Collaborating. Listening. Seeing. Partnering. Talking. Learning. Envisioning. Drawing. Selecting. Building. Installing. Celebrating!
There are many stages to our process but, most importantly, we are with you every step of the way to make it happen.
We Begin…
With us learning about you. Everything you like from colors to flowers to food to furniture styles, fashion designers, hobbies, activities, art, travel, home life and so on. All of this is relevant to how we begin to formulate a design plan customized to you, your family and your daily lifestyle. We will meet with you to listen and talk about your own vision, how you use and might want to change your living space and gather any ideas you want us to consider as we begin the design process.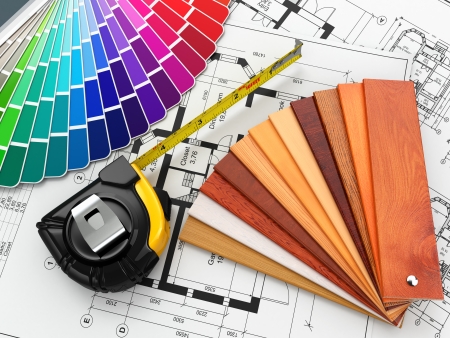 From there…
We dig in and begin to execute. Depending on project scope this may include site measuring, reviewing architectural plans, working up and drafting rough layouts, planning preliminary color schemes, site meetings with contractors and tradespeople if required, envisioning your ideas into a comprehensive design concept, preparing budgets and schedules.
Then we move on to what many consider the fun part…
The more visual part of the process really kicks off. You're now seeing fabrics, carpets, wall coverings, furniture recommendations and how it will all come together in a beautiful palette and functioning space. Custom cabinet designs, decorative finishes, tile and stone, light fixtures, window treatments, etc. You are learning why we make certain recommendations and now seeing and participating in the vision.
Next…
Orders are generated. Items start shipping to you or to a local receiving warehouse. Physical construction begins. Tradespeople are building, fabricators are making window treatments, covering pillows and upholstering, wall coverings and paint are being applied, cabinetry, electrical and lighting installed – construction and creation are moving along and we are making sure it's all seamlessly managed on your behalf.
Through it all we are meeting and walking you through different steps, getting your approval and allowing you to see it all coming together. We are answering your questions, providing delivery estimates and, in most cases, project managing on your behalf so that General Contractors, tradespeople and suppliers are all coordinated smoothly.
Finally…
We partner with you to select artwork and accessories to bring a harmonious finishing touch to the space that ties everything together. You now celebrate the beginning of many years of enjoyment in a newly designed room, home or office. And we celebrate our passion to have helped another client create a space that reflects their lifestyle.

Fee structures
Many clients ask about fee structures which we find best to propose following an initial consultation since we take on projects which vary dramatically in scope and budget. Typically, after our first meeting or discussion, we will submit a proposal that will include some combination of the following:
Design concept fee and retainer. Generally, a flat fee or per room fee that covers site survey measuring and documenting, rough layouts and drawings, preliminary color schemes and development of the design.
Selections of furniture and finishes. An hourly or hourly plus purchase percentage for researching and identifying furniture, finishes and fixtures, placing and managing orders.
Construction oversight. Typically, an hourly fee for project management, site visits, supervising tradespeople or construction teams.
We appreciate that interior design and space planning is personal and driven by many factors including time and budget. Every project is different and we will work closely with you to develop a fee structure based on your individual project.