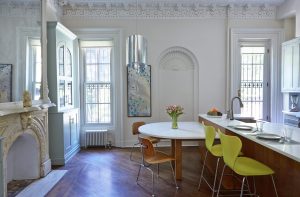 While kitchen and bathroom upgrades have proven to yield a great return on investment, it is understandable that many homeowners find renovation and planning of a kitchen or bath to be overwhelming.  Designing these highly functional rooms can raise many more complex issues than other rooms in the house as it involves engaging and coordinating subcontracted tradespeople, selection of appropriate durable materials, proper location of appliances, fixtures, etc.  Striking the perfect balance between aesthetics and function is especially crucial in the kitchen to achieve a beautiful design with correct flow and layout, further determined by a client's lifestyle, daily routines, and entertaining needs.
At David Kaplan Interior Design LLC, we pride ourselves on the ability to create a cohesive design for kitchen and baths with the rest of your living space whether executed as a single room update or part of a complete home design.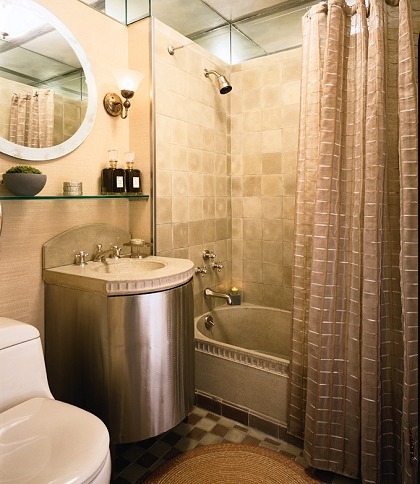 As a full-service interior design firm, we are highly experienced and prepared to address the most complex construction challenges and sourcing of products needed for renovating customized kitchens and bathrooms.  By engaging our design services, you are not limited to stock cabinetry or tile collections specific to any one kitchen and bath showroom. With our expertise, we first clarify a design concept and design style before accessing a myriad of suppliers for fixtures & fittings, countertops, tiles, mirrors and shower doors, cabinetry, and lighting to achieve stunning user-friendly kitchens and elegant luxurious baths.
Browse through some of our kitchen and bath designs.  As with all our designs, we will never follow a formula or use the same items and materials from project to project.  You will see our emphasis on creating a design to suit each new client whether we are designing a comforting classic kitchen with painted cabinetry for a weekend cottage, a sprawling gourmet kitchen for lavish entertaining, a sensible city galley kitchen, or a bathroom as personal spa, focused on exceptional yet practical materials and decorative treatments.
Please contact us for a proposal to re-do existing kitchens and baths, for simple updates or to understand how we will address the special requirements of your kitchen and bath spaces as part of an overall design effort.
Click on a thumbnail below to view the entire project!